Business


Flexible Spaces Near The Milwaukee Airport

The Crowne Plaza Milwaukee Airport Hotel features 24,000 square feet of flexible event space, just ten minutes south of downtown Milwaukee. With 8 unique ballrooms and boardrooms to choose from, and a staff dedicated to making sure that your event is nothing short of spectacular, our hotel is an ideal place to host your next business meeting, banquet, or corporate event.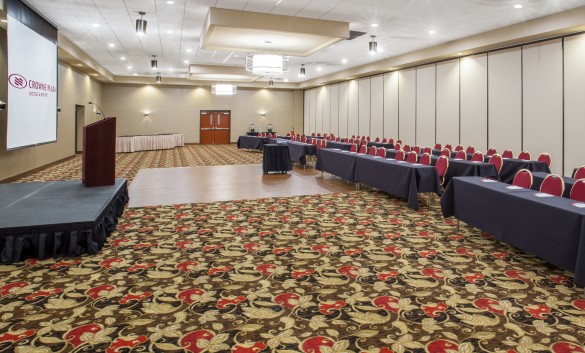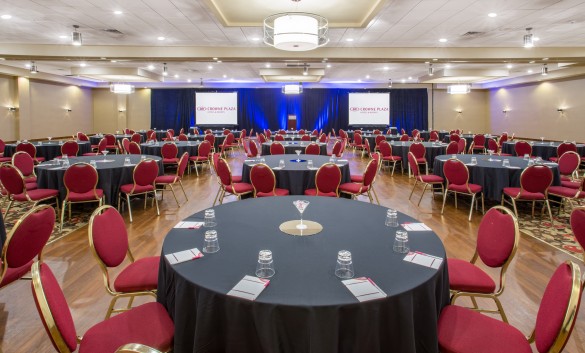 Ballrooms
Concorde A, B & C: 12,000 Square Feet • 1,500 Maximum Capacity
Concourse 1, 2, & 3: 2,117 Square Feet • 200 Maximum Capacity
Voyager: 4,032 Square Feet • 350 Maximum Capacity
Sabre: 2,000 Square Feet • 200 Maximum Capacity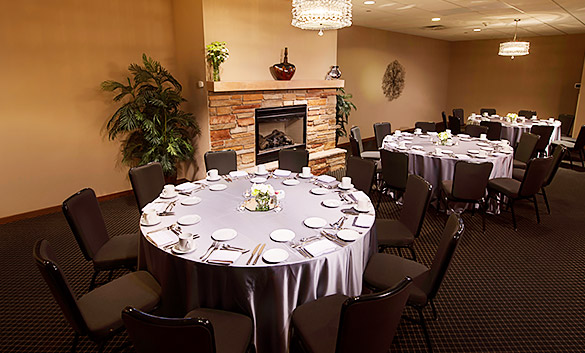 Passport
440 Square Feet • 50 Maximum Capacity
With close proximity to Altitude, our on-site restaurant, Passport is perfect for private dinner parties, small boardroom meetings, and works great as a kids lounge during large events.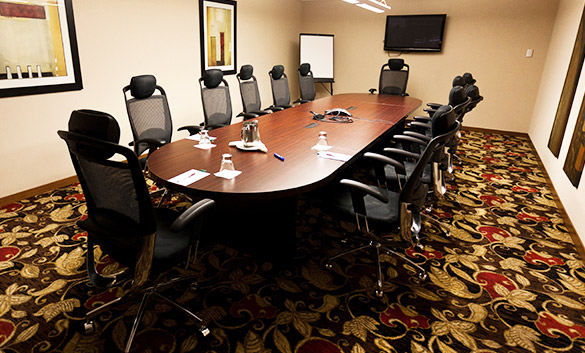 Flight Deck
750 Square Feet • 12 Maximum Capacity
Flight deck is an intimate meeting space with large boardroom table, ergonomic chairs, upgraded finishes, and wet bar. The space accommodates up to 12 guests and includes laptop-to-screen display capabilities.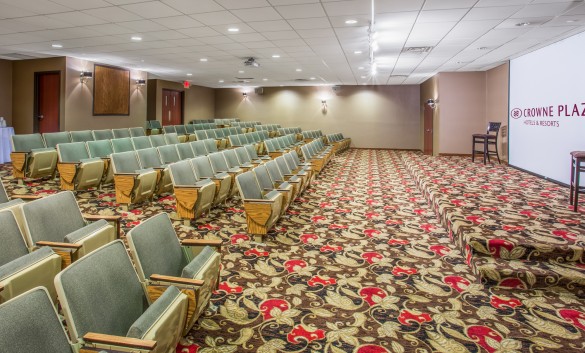 Aviation Room
1,696 Square Feet • 130 Maximum Capacity
Similar in size to a medium movie theater, Aviation offers over 1,600 square feet of space and fixed stadium style seating for up to 130 guests. With a large center stage, plus a theatre projection room, it offers the perfect atmosphere for movie screenings, lectures, and presentations.
PLAN YOUR EVENT NOW WITH SOCIAL TABLES