Dining


Taking Flavor To New Heights

Executive Chef Mike Sefton brings over 30 years of experience to our kitchen, making Altitude one of Milwaukee's most talked-about restaurants. Using fresh ingredients from local vendors to create his seasonally inspired fare, Chef Sefton's has mastered the art of contemporary American cuisine.

Celebrate with colleagues and friends over a round of craft beers, while cheering on the Packers, Badgers and Brewers from a front row seat to one of the biggest games of the year. Altitude Bar & Lounge is the ideal spot to kick back and enjoy happy hour specials each Monday through Friday from 5 to 8pm.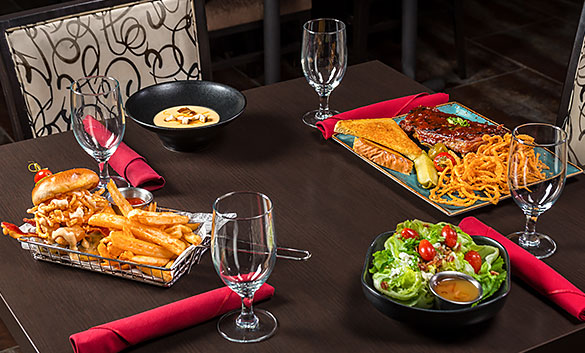 Hours Of Operation
Breakfast: 6:00am - 11:00am (Buffet until 10:00 am, M-F, 11:00am Sat-Sun)
Lunch: 11:00am – 4:00pm
Dinner: 4:00pm - 12:00am
Desserts/Chefs Favorites
Bar: 4:00pm - 12:00am
Happy Hour: 4 pm - 6 pm All guests
4 pm - 7 pm IHG members
$1 Off Draft Beer $4 House Wine $5 Weekly Specialty Cocktail
In-Room: 6:00am - 11:00pm