Modern Hotel near Harley-Davidson Museum
Welcome to Crowne Plaza Milwaukee Airport, your modern and freshly-updated hotel near the Harley-Davidson Museum. Celebrating over 100 years of Harley-Davidson's motorcycle production, the museum is a must-see on any trip to Milwaukee, Wisconsin.
Book your stylish guest suites today!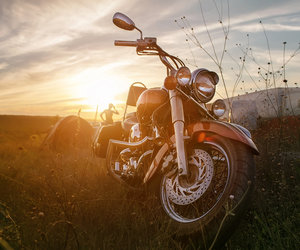 Your Visit
Your visit to the museum is sure to be convenient when traveling from our well-located property. In addition to being situated close to the airport, our hotel also offers quick access to I-94, making getting to all of Milwaukee's downtown destinations a breeze.
Your drive | Take the I-94 and drive for 8.8 miles to reach the museum. Expect the journey to take you just 16 minutes from our hotel near Harley-Davidson Museum in Milwaukee, WI.
Take public transit | Our public transit system is reliable and easy to use. Hop on the number 19 bus near our property and travel for about 45 minutes.
Admission | Admission prices vary based on your military or student status, as well as age. General admission is $22.00. Visit on Tuesdays between October and April and enjoy $10 admission. Buy your tickets here.
Your tour | Take self-guided tour of the museum for the flat admission rate or upgrade to an audio tour for an additional $4 charge per person. 'Behind the Scenes Tours', are offered from Wednesdays to Fridays between the hours of 10:30 am and 1:00 pm for an additional price of $20 per person.
Groups | Group visits enjoy lowered rates of entry, averaging about $14 per person for groups of 12 guests or more.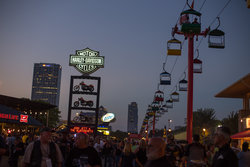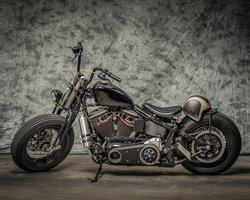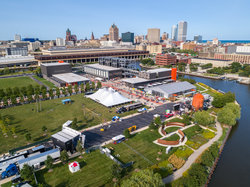 Explore the Museum
Awaiting you at the museum, you'll find a wealth of exciting things to do. Stay at our hotel by the Harley-Davidson museum and easily see them all!
Experience Gallery | Touch, sit, and admire real motorcycles in this simulation gallery.
Engine Room | Acquaint yourself with every single part that goes into creating these famous vehicles.
Events | Attend events like BBQ & Blues or Gallery Nights.
Dine | Visit the Motor Restaurant and munch on American classics with inventive twists like Vienna beef hot dogs and BBQ burgers. The restaurant is open daily from 11 am to 9 pm.
Book your modern hotel room at our hotel near the Harley-Davidson Museum today!